World-class photographer Si Chi Ko's works from the pass 50 years are currently being exhibited at National Art Museum of China in Beijing.
Si Chi Ko is the first Taiwan photographer to hold a photograph exhibition in the Chinese mainland. He brought over 80 pieces of art works, reflecting his passion towards life, love of nature and also the loneliness from the bottom of his heart.
The exhibition is themed the Chinese mainland, Taiwan, Japan, New York and ends of the earth. Art works for the first four parts are taken in places that have played essential roles in Ko's life, and the last part reflects Si Chi Ko's loneliness and profound love of his hometown.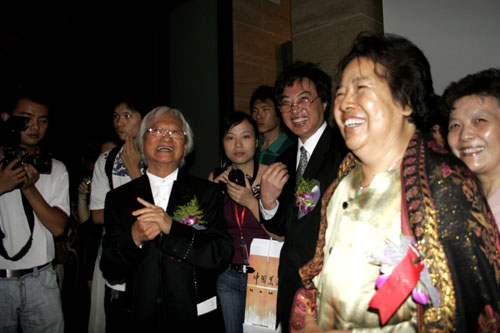 Si Chi Ko was born in Taiwan in 1929 and started to learn photography by himself at 18. Twelve years later he went to Japan for further education in photography. Several years later he started his own studio in New York and gained world-wide recognition in this field. However, Si Chi Ko didn't stop his steps in New York. In 1979 he decided to give up all he had earned in the United States and started to travel throughout South Europe, North Africa and the Chinese mainland.
Although Si Chi Ko has been to many places all over the world, his motherland is always in his heart. "The Sea in Golden Light" taken in southeast China's Fujian Province, in 1988, can best illustrate his profound love of China.